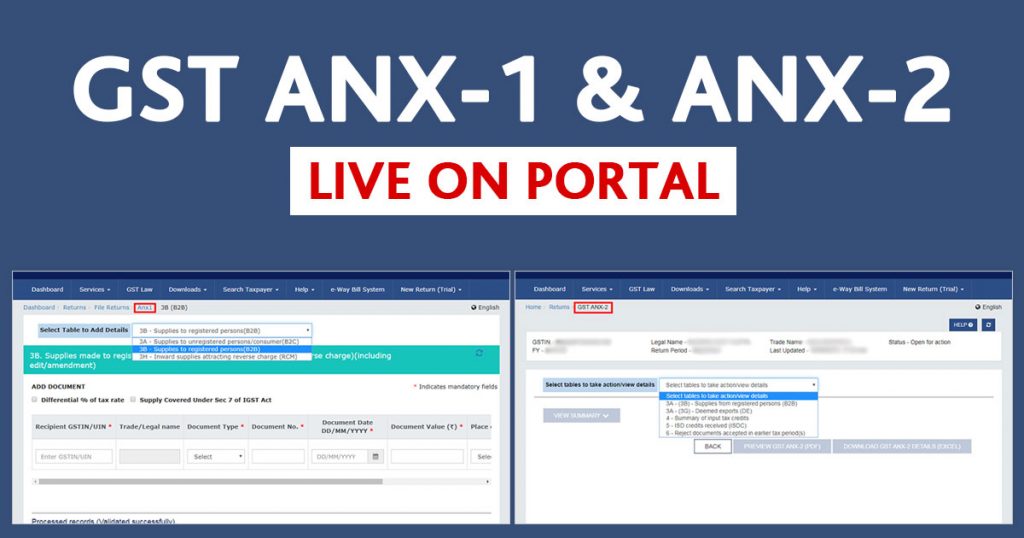 Probing to the requirements of the taxpayer, Goods and Service Tax Network (GSTN) issued two new GST forms Form ANX-1 and ANX-2 online for easy e-return filing.
FORM GST RET-1 (normal), FORM GST RET-2 (Sahaj), GST RET-3 (Sugam) returns, one of the three forms is filed by the taxpayer depending upon the situation. While filing either of the three forms it is mandatory for the taxpayer to also provide Annexure of supplies (GST ANX-1) and annexure of inward supplies (GST ANX-2) as part of these returns.
The offline version of ANX-1 and ANX-2 was earlier introduced by GSTN.
The online version of GST ANX-1 and GST ANX-2 will facilitate the taxpayer with filling in the details of business-to-business (B2B) supplies, business-to-consumer (B2C) supplies and supplies attracting reverse charge in their online returns, without any hassle.
Prakash Kumar, chief executive officer GSTN, favouring the provision said that the online version will provide working on real circumstances and that they would request taxpayers and tax consultants to make use of the online feature and share feedback to help to make further enhancements.
The new simplified returns will replace the existing forms by January 2020.