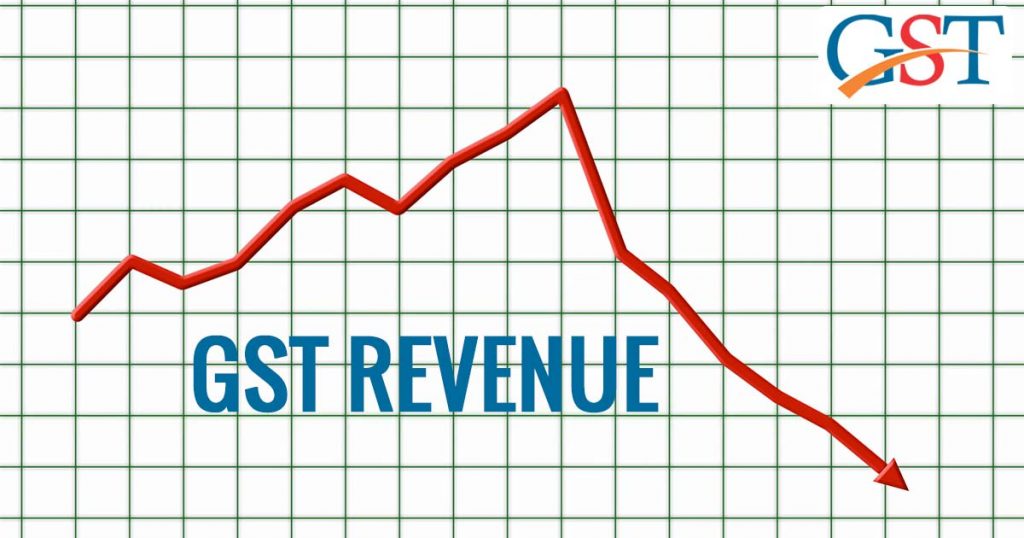 As anticipated the GST collections for the month of October the collection took turns for the INR 95,380 crores only which is less than the normal peak stable fo 1 lakh crore of targets. The same collections for the month of October from the previous year were 1,00,710 crore.
The central GST was evaluated at 17,582 crores, state GST came at 23,674 crores, Integrated GST came at 46,517 crores while the cess collection came at 7,607 crore rupees for the month of October for the government.
Also, there was a total of 73.83 lakh of GSTR 3B returns filed in the month which have not brought any significant collections to the government.
GST collection was at a 19-month low in September
Information received by the Revenue Department had revealed a total GST collection of Rs 91,916 crore in September 2019. The figure was at a 19-month low. Even in the month of August, the GST collection figure was Rs 98,202 crore. However, the economic slowdown was said to be the reason for the decrease in GST collection in both the months.
A reduction of approx 2 lakh crore rupees in the total tax collection in the financial year 2019-20 is likely to happen. The government has informed the Finance Commission regarding the same. The central government had estimated the gross tax collection of Rs 24.6 lakh crore in the current fiscal year.
Initially, the estimate was Rs 22.5 lakh crore. The total tax collection this year was Rs 21 lakh crore. This means that the government needs to increase the total tax collection by 18 per cent to meet its target in the current financial year. Government of India needs more than Rs 1 lakh crore GST to meet its fiscal target but not to offset the state-level losses as GOI is responsible to compensate the states for its revenue losses only once in every two months for the first five years of GST onset.
Read Also: First Meeting of GST Review Committee Went Inconclusive
The government has already compensated the states with Rs 27,955 crore and Rs 17,789 crore in June-July & April-May this year, respectively.
The tax collection in the month of September came out to be the lowest in nineteen months which is another symbol of economic downturn. In such a scenario, the government's concern regarding the GST collection and economic improvement has increased because of poor tax collection.