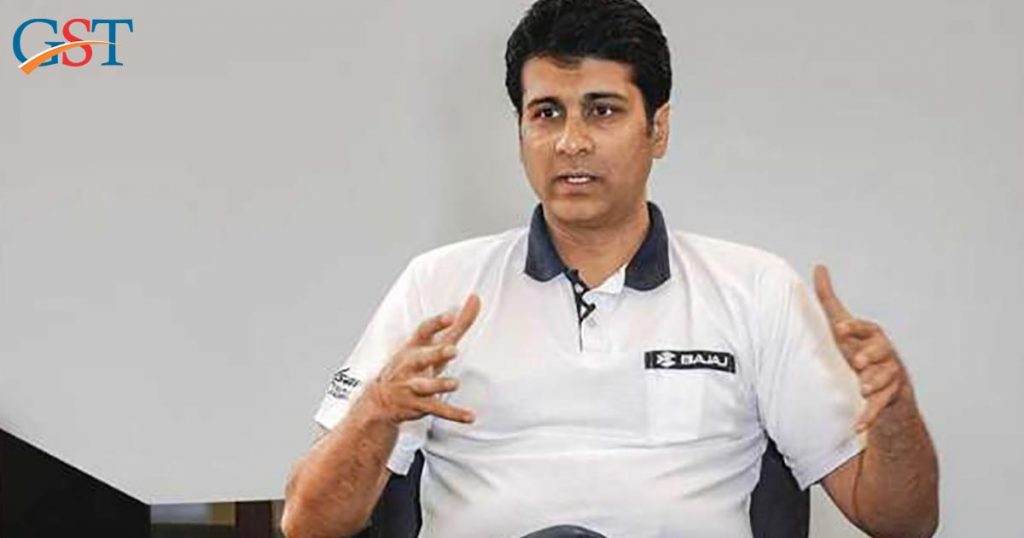 While colonizers from every sector (automobile, steel, real estate, etc.) are blaming high GST rates for their sector's descending sales ratio. Amazingly, Bajaj Auto's Managing director Rajiv Bajaj says that calamity in the automobile sector is the crop of its own culture and tax reduction is not required. Though the automobile is a $ 119 billion industry and contributes to 7% of the country's GDP, the sector is in the influence of unfavorable slowdown.
The sector witnessed a 23.5% downfall in August, which is the steepest downfall in the past two decades.
On this Rajiv Bajaj instead of blaming high GST rates said that the crises are due to "overproduction and stocking" done by the automobile firms based on future predictions. He further added that they don't spend time and money on forecasts, they just stuff in when the quantity is near to zero. Automobile sales went in reverse during July and August (30% downfall) out of which 5% to 7% is due to external economic reasons.
Rajiv Bajaj further said that the industry is now putting checks on their stock levels for Bharat Stage VI (BS-VI) norms arrival and he is certain that the current situation will get restored by November this year.
In fact, his own company which is India's third-largest automobile manufacturer confronted the slight sales drop. As per the reports, Bajaj saw an 11% fall in total sales in August, while domestic sales decreased by 19%. To this, he added, no industry keeps growing without corrections, so there is no point in chasing the fantasy. He suggests the business being global so that the company doesn't suffer if one of many markets goes down.
The sector is definitely going through an uneven path, which may take 1 to 2 years to flatten, but according to Bajaj, the sector doesn't deserve a GST cut. Violating his point other influentials in the automobile sector demanded relief from 28% GST (highest GST slab) to boost sales in the sector. He criticized saying that such a move will cause blockage of dealer's money as they have already paid GST on higher rates while purchasing for their existing orders from manufacturers and now GST cut will lead to customers not willing to pay the same amount.
Read Alos: GST Rates Applicable to Cars and Its Accessories
To escape such a situation, he has proposed a limited GST cut and only for vehicles restricted to a much cleaner BS-VI emission norms. According to Bajaj, the step will partially control the increasing prices of vehicles as they become compliant with new norms. Following the implementation of the BS-VI norms, the cost of petrol-driven cars will rise up by Rs. 20,000 and diesel-driven cars will go up to Rs. 1 Lakh.