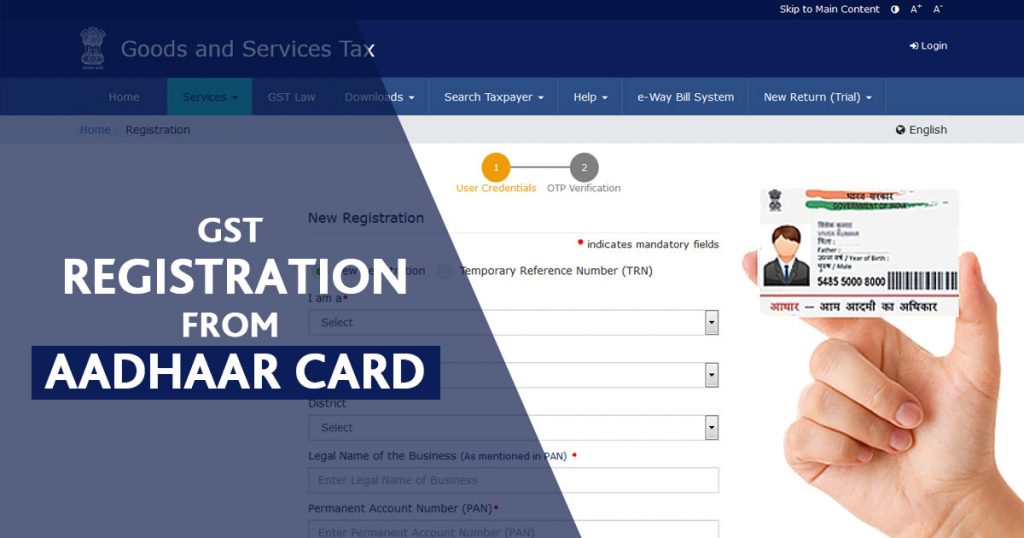 Paying heed to the current scenario where GST evasion is plaguing the society, GST governance is doing anything possible to eradicate the plague. Putting one step forward towards the mission, the government brought an all-new provision according to which Aadhaar authentication or physical verification is mandatory for all the new dealers registering in 2020.
Earlier Aadhaar authentication was optional but now it has become the prime requirement for anyone to qualify as a registered dealer in India.
Bihar deputy CM and one of the ministers of GST Council Sushil Kumar Modi said "In the last two years, we have encountered a good number of deceitful dealers making fake invoices and misleading tax governance. As a measure to avoid such a situation, Aadhaar authentication will now become mandatory for registering as a dealer, which was earlier optional"
Dealers for whom Aadhaar authentication is not done will have to go through a physical verification which will be a three days course monitored by a government official.
Making GST refunds to the taxpayers is another big deal for tax governance, therefore GSTN landed on the decision of issuing all refund payments online from a single source, either by the Central GST or State GST. Applicable from September 24
GSTN proposed to enclose much simpler rules in the system that may be launched from 1 January 2020, said Bihar deputy CM Sushil Kumar Modi.